From it's inception I knew this piece would be a challenge.  Nineteen square feet of glass in one large 9.5″ by 2″ panel.  The client wanted scenes from the San Luis Valley where he grew up.  This included the Sand Dunes, the Rio Grande,  cranes (a favorite motif of mine revisited in this original design), aspen trees, columbine and Mt Blanca.  Also included in this panel are scenes from Adams State College, Richardson Hall and an original statue on campus.
First, I designed the cartoon…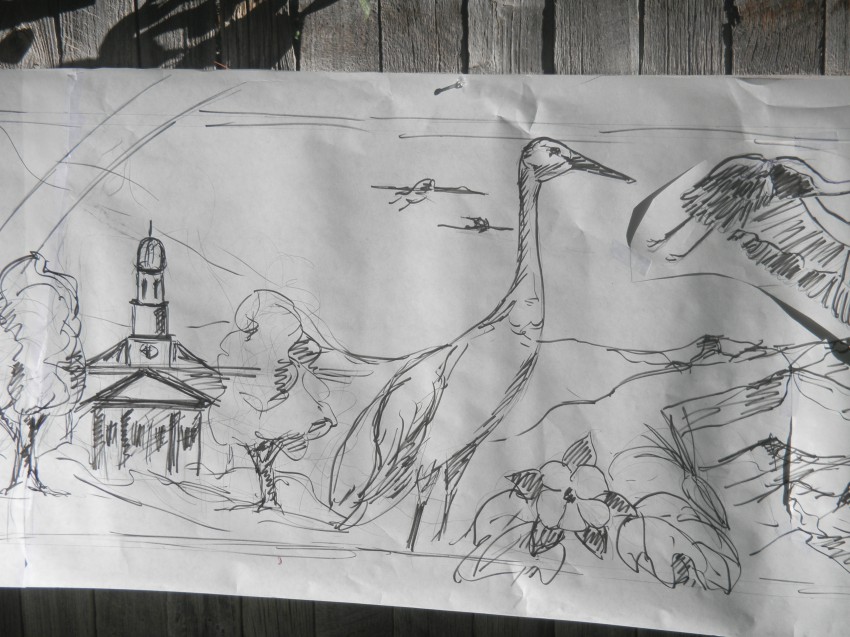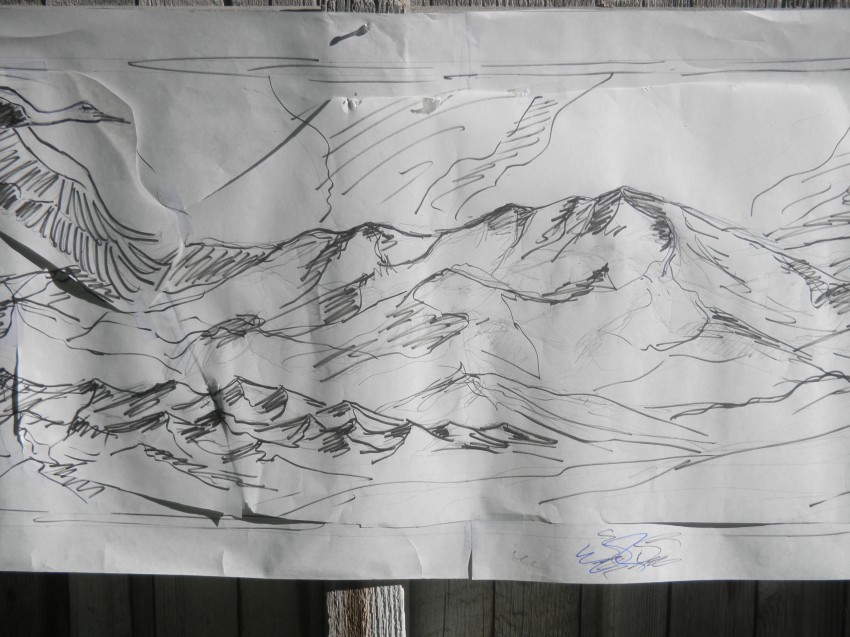 Then Cut, Foiled and Soldered the Piece together…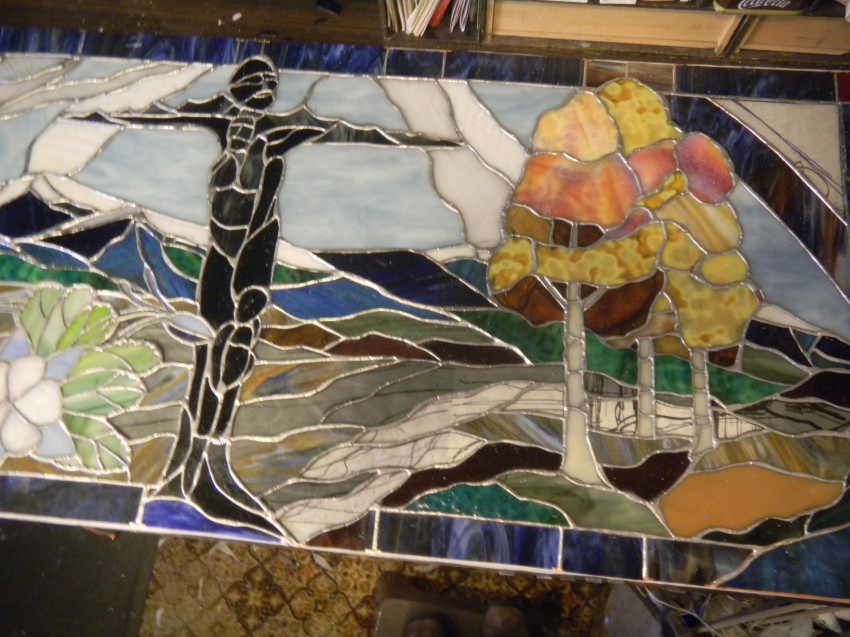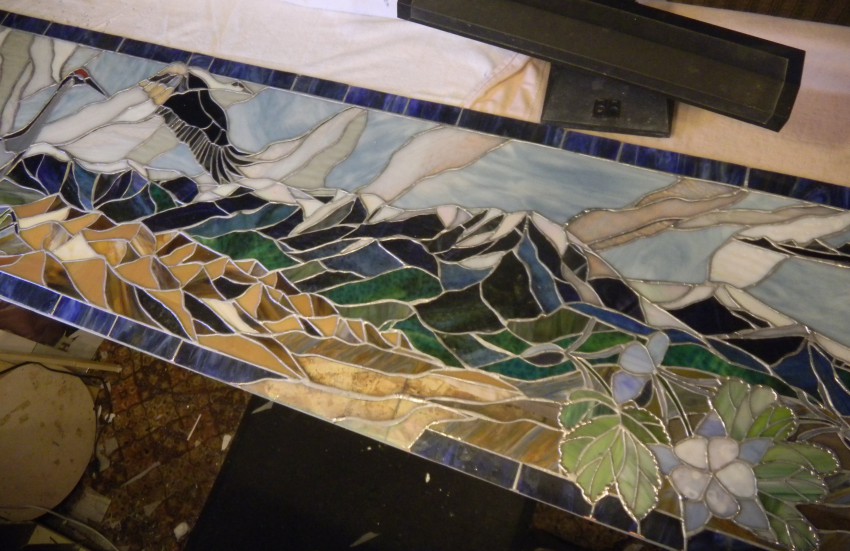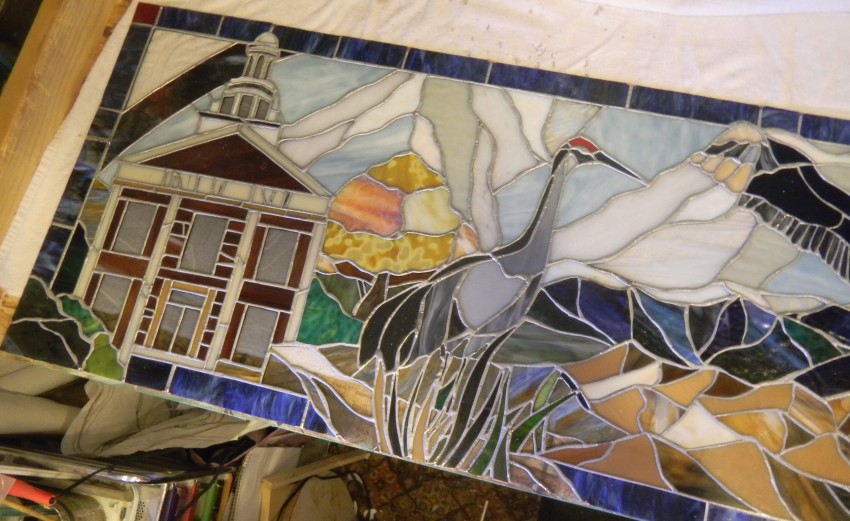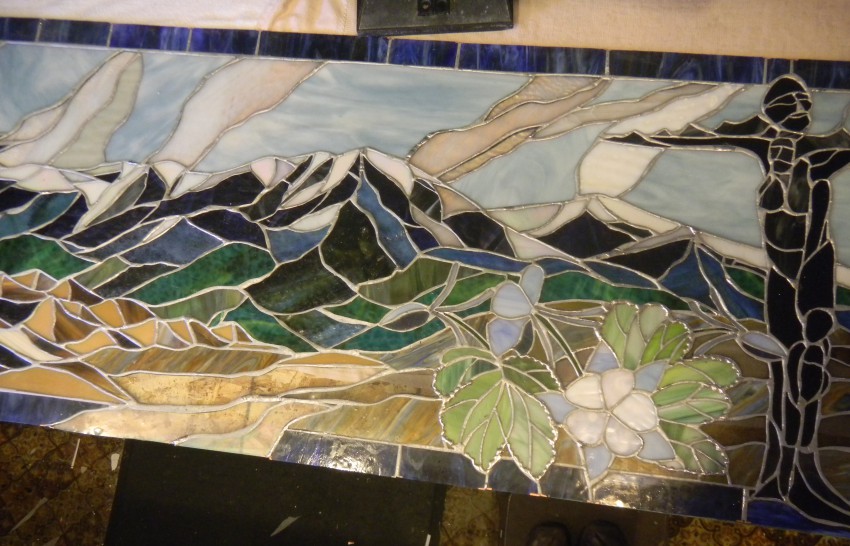 Then the finished piece is taken to Hogue's Glass to be sandwiched between two pieces of tempered glass and framed in a brushed stainless steel frame.  The frame was fabricated by Chris Hayden of Arcman Welding.

finished piece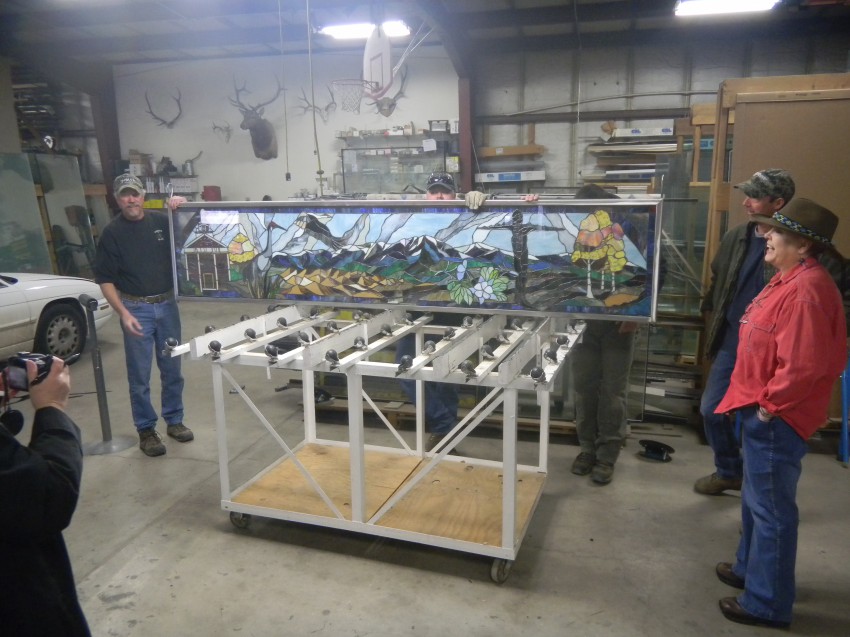 See Article in the Valley Courier:
http://www.alamosanews.com/v2_news_articles.php?heading=0&page=75&story_id=23721
Here is a link to a video of David Clemmer's piece which we shipped to Indiana last winter.  This piece is now living in his home:
https://www.facebook.com/photo.php?v=2765696191776
Tags: aspen trees, columbine, cranes, Great Sand Dunes Nat'l Park & Preserve, Mt. Blanca, Rio Grande, River